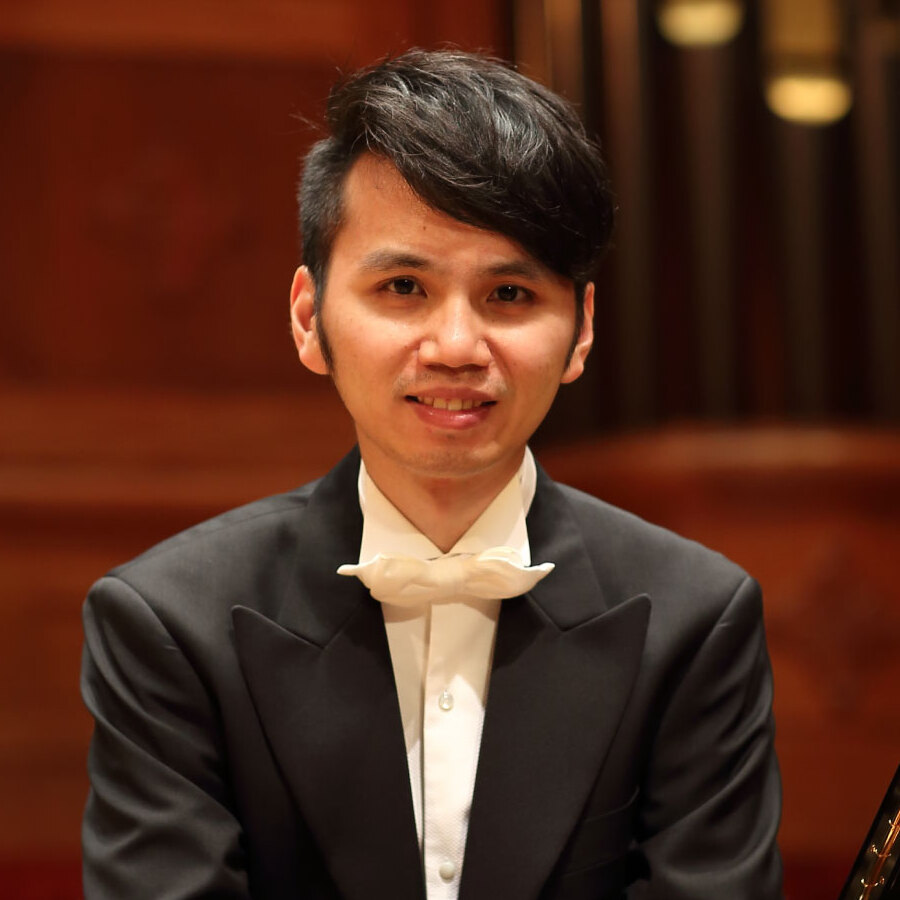 Yi-Chih LU
South Florida Classical Review
"…Yichih LU had the speed, dexterity and sense of devilish fun for Liszt's Grandes Etudes de Paganini Nos. 5 and 6"
Review of Yi-Chih Lu's performance from Allgäuerzeitung
"A feast of virtuosity and musicality…with refined expressions and musical characters " Allgäuerzeitung
Review of Yi-Chih LU's recital from Rhein-Neckar-Zeitung
"…the audience stated that they will seize every opportunity to hear LU Yi-Chih's live performance"
A virtuoso pianist with infinite creativity
Golden Melody Award winner Yi-Chih LU has recorded 10 solo piano albums over his career, despite busy performance schedule, playing works by Brahms, Chopin, Adolph Kurt Böhm, Taiwanese composer Tan Si-Ti, HUNG Chi-Lien, and his own arrangements of Taiwanese folk songs. LU's Böhm albums were highly praised by Franken Post and Bayern 4 Klassik, while his My Chopin; My Brahms album won him a Golden Melody Award in the 'Best Interpreter of Classical Music' category. As a virtuoso pianist and skillful arranger, LU adapts Taiwanese folk songs, popular tunes and piano concerti into solo piano works, many of which have been brought to publication with great reception.
Having received the "Cziffra Prize" from the Vienna Cziffra Foundation in recognition of his exceptional performance of G. Cziffra's compositions and been the winner of various competitions earlier in his career, LU stood out from his peers and was invited to perform to a world-wide audience in Austria, Germany, Italy, Netherland, Romania, Slovenia, USA, Canada, Japan and China, at important venues such as Musikverein in Vienna, Berliner Philharmonie, and more than 40 cities including Salzburg, Stuttgart, and Munich. Over the years, LU has appeared with Vienna Radio Symphony Orchestra, Orchester BerlinClassicPlayers, Arad State Philharmonic, Sendai Philharmonic, Taiwan Philharmonic (NSO), Taipei Symphony Orchestra, Evergreen Symphony Orchestra and been equally active in the field of chamber and contemporary music. While touring at the west coast of USA, LU was honored by the Washington State King County with naming the 9th of July 2016 as "Yi-Chih LU Day" to recognize his achievement in piano performance.
Born in Taipei and took up piano playing as a child, LU received his Master Degree from the University for Music and Performing Arts Vienna and Konzertexamen from the University of the Arts Berlin. LU currently holds assistant professorships at the Taipei National University of the Arts.
Yi-Chih LU × Tabernacle Women's Choir
2023 Taiwan X Japan Concert