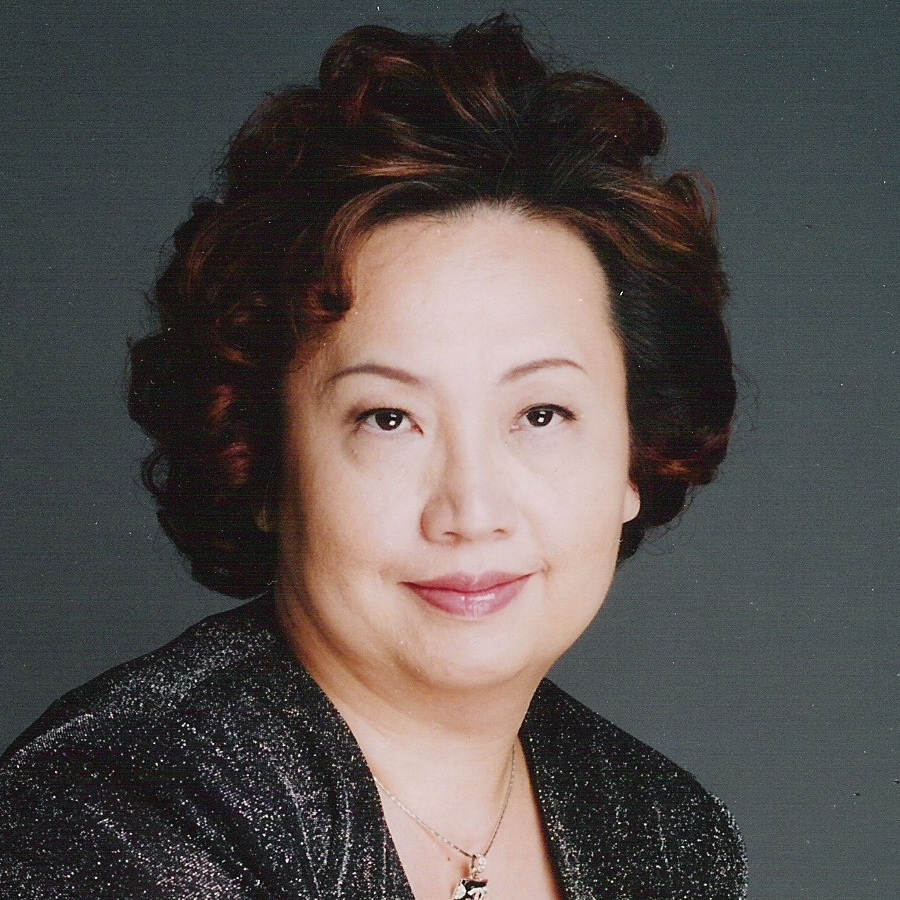 She had a vision and mission to establish the "Tabernacle Women's Choir." Dr. Irene Yang, a vocalist who also was our director, can always be seen with a smile. The name, "Tabernacle Women's Choir" was chosen from the Biblical scripture. "Tabernacle–to dwell" originally meant where "people could worship and perform sacrifices for God." And in these places of worship, cantors are needed, which led to the idea of the "voices of the Tabernacle." Bearing this in mind, Dr. Yang named the choir "Tabernacle Women's Choir," in hopes that these 40 singers will one day share the beauty of their angelic voices to all corners of the world.

Dr. Irene Yang is a seasoned vocalist and well-known for her craft in Taiwan. In 2002, when the New York Philharmonic performed in Taiwan, she was hand-selected by Maestro Kurt Masur to as the alto soloist in Beethoven's 9th Symphony. In the legacy of her teaching, she has nurtured many excellent vocalists in Taiwan. Tabernacle Women's Choir, especially, was born out of her blood and sweat, her product of creativity and source of pride. MUSIK
Dr. Irene YANG
Dr. Irene Yang completed her study at the National Taiwan Normal University with a degree of Bachelor in Music as a voice major. She later won the Education Ministry Scholarship to study abroad. At Eastman School of Music, University of Rochester, she completed her graduate work and received Master of Music and Ph. D in music education. She has studied voice with Lee Chyun Chung, Elisabeth Rice, Shin Yung Shiou, Lee Ching Mei, Cheng Shiou Ling, Rene Pao Liu, Masako Toribara, and had coaching from Robert Spillman.
Ever since returning from the United States, Dr. Yang has been teaching full time at the National Taipei Teacher's College (the present National Taipei Education University). She taught studio voice as well as courses in music education, and had participated in developing national music curriculum in two national curriculum reforms, respectively in 1993 and 2001. Since 2004, Ms. Yang has been offered full-time teaching position at the music department of her alma mater, the National Taiwan Normal University, and has been teaching voice there since. After chairing the Music Department of NTNU, she later assumed the position of Dean of the College of Music, 2015-2018.
Dr. Yang has had numerous appearances with the National Symphony Orchestra, National Taiwan Normal University Orchestra, National Taipei Teacher's College Orchestra, Fu-Jen University Orchestra, National Experimental Chorus, Taipei Philharmonic Chorus, Taipei YMCA Oratorio Choir, and Taichung Oratorio Choir. Her repertoire includes Handel's Messiah and Samson; Bach's Magnificat, Vivaldi's Gloria, Mozart's Requiem, Twelfth Mass, Coronation Mass, Beethoven's Mass in C Major, The Ninth Symphony, Mendelssohn's Elijah.
Since the founding of the Association of Vocal Artist of R.O. C. (A.V. A.), Ms. Yang has been actively involved in its activities. She has sung in its theme recitals, including "A Night of Schubert", "A Night of Contemporary German Lieder", opera highlights in 1995, and 1996, and had been the producer of "A Night of Contemporary American Songs". She had been the director of this association from 2012-2015.
She has sung the lead role in the world premiere of Joing-Deh Lin's The Travel of Little Balloon at Lincoln Center, and the premiere of the first Taiwanese opera Hope and Peace. Dr. Yang was invited to sing the presidential palace for President Lee Teng Huey, as well as the inauguration ceremony of President Chen. In 2001, Dr. Yang had been invited to sing in one of the three concerts sponsored by the National Chung-Cheng Cultural Center that showcased the best singers of three generations.
As the alto solo, she sang Beethoven's The Ninth Symphony with the New York Philharmonic Orchestra under the direction of Kurt Mazur in 2002. In 2005, she sang Messiah with National Experimental Chorus under the direction of its art director Agnes Grossman. The summer of 2007, Ms. Yang was invited to perform and make recording at Toronto, Canada, of Handel's Messiah newly translated in Chinese. In 2010, she sang in the concert sponsored by the National Chung-Cheng Cultural Center to showcase songs that best represented Taiwan. In 2012, Dr. Yang has toured with National Experimental Chorus in Indonesia, and performed in Jakarta. In 2019, she sang David L. WEN's Taipei Symphony with Taipei Symphony Orchestra under the direction of Gilbert Varga in TSO 50th anniversary concert. In 2021, Dr. Yang sang Rossini's Petite Messe Solennelle with Taiwan National Choir.