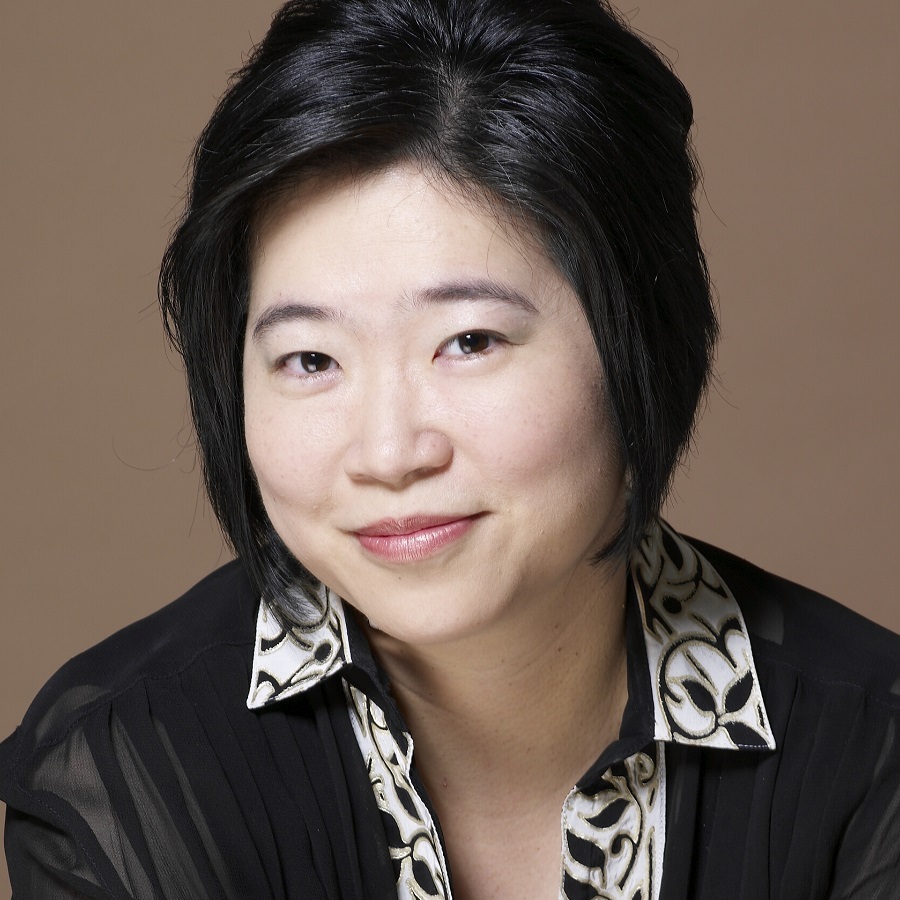 The Meaning of Choral Singing

When Dr. Lee-Fen Chen was studying at the Taiwan Normal University's Music Department, she was interning as a music teacher at a high school. As she led the high school choir, she felt that the human voice was the most convenient and beautiful instrument one can own, and the most accessible form of music. Everyone is not fortunate to have the opportunity to be exposed to music, but through choral music, one can easily spread the seeds of music. During her studies in the US, Dr. Lee Fen Chen was further exposed to the many nuances of music, and therefore decided to concentrate in choral conducting.

Tabernacle Women Choir's training does not stop with the musical training, but is extended to other forms of training as well. Singers rehearse on a weekly basis and they receive intensive instruction over the winter and summer breaks as well, allowing friendships to develop, so that one may have good companions in their musical journey all throughout their lives. MUSIK
Dr. Li-Fen CHEN
Li-Fen Chen holds a Bachelor Degree in voice performance from National Taiwan Normal University, a Master Degree in choral conducting from New England Conservatory in the United States and a Doctoral Degree from State University of New York at Stony Brook. Chen is currently a conjunct assistant professor in the National Taiwan Normal University and Taiwan Theological College and Seminary, where she teaches choral conducting, choral pedagogy and conducts a mixed choir. Chen was honored to be appointed the Artist-in-Residence at the National Taiwan University of Science and Technology in 2009.
Chen worked with the Taiwan National Chorus from 2003 to 2013. With the choir Chen conducted campus concert tours in Taiwan and oversea concert tours in the United States, Canada and Indonesia. Chen has held the directorships of Tabernacle Women's Choir, Taipei Chinese Orchestra Choir. With the Taipei Century Choir, Chen won the First Prize in two categories, Folk Song Group and Folk Song Choir at Llangollen International Musical Eisteddfod in UK in 2004. With the Tabernacle Women's Choir, Chen won the Gold Medal of female Chamber Choirs at the 6th World Choir Games in China in 2010 and two Gold Medals at Takarazuka International Chamber Chorus Contest in 2012.
Chen is a committed advocate of new music and is regularly involved in commissioning new works. The world premiere album, Book of Revelation (I)–Amazing World in the Future, composed by a native Taiwanese composer, Ya-Min Hsu, and conducted by Chen had received the best Sacred Music at Golden Melody Awards in Taiwan in 2008. As a co-founder and an executive board member of the Taiwan Choral Association since 2013, Chen has devoted herself in yearly choral composition competition and directed the Winner's concerts. She served as an adjudicator at domestic and international choral competitions, and lectured many workshops at universities, churches, festivals and conventions.